Datblygiad Newydd /New Development at Frondeg Terrace
Published: Friday 21 June 2019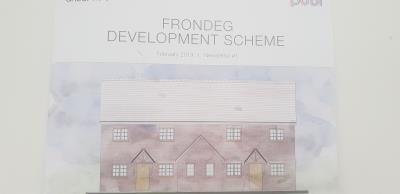 Pobl is excited to announce a new development soon to be available at Frondeg Terrace, Llanelli.
Mae pobl yn gyffroes iawn i gyhoeddi datblygiad newydd fydd ar gael yn Teras Frondeg, Llanelli
This site will consist of flats and houses and will be advertised from Friday 28th June 2019.
Bydd y safle newydd yn cynnwys flatiau a tai ac byddant yn cael ei hysbysebu o ddydd Gwener 28fed o Fehefin 2019
All properties will be allocated under the Local Lettings Policy as agreed by the Carmarthenshire Partnership.
Byddant yn cael ei cyflewni o dan y polisi gosodiadau tai lleol mewn cytundeb gyda partneriaieth Sir Gaerfyrddin.